The Pontiac nameplate comes from Pontiac, Michigan, where the Pontiac Buggy firm got established in the 19th century. A few years later, General Motors bought the auto-building company and began a new comfortable, and fast automobile era.
GM rolled out the first Pontiac car at the New York Autoshow in 1926. It was a five-seater car with a six-cylinder engine that could reach speeds of up to 50 miles per hour and outrun most cars on the road.
Pontiac offered a vast range of cars that were sourced worldwide until the year 2010 when GM discontinued its production. Nowadays, if you get one, it's likely a newer version. Thanks to the universal standard of identifying cars, you get useful data about a Pontiac before buying it.
You won't need a select decoder for the old combination of letters and numbers. The Pontiac VIN decoder offers you all the useful data about a second-hand car without any hassles.
What is Pontiac VIN Decoder
The Pontiac VIN decoder is a straightforward software that gives you relevant information about your Pontiac car. It uses the Pontiac VIN numbers allocated to different vehicles to quickly and effortlessly analyze the automobile type and verify its license plates.
You'll eradicate the fear that you could end up purchasing a Pontiac car with different features rather than what you expected. An old precept warns that you are buying somebody else's problems when you buy a used automobile.
Though that's not the case if you use the Pontiac VIN decoder, let's see what you can achieve with a VIN lookup.
Part 1: What Can I Do with a Pontiac VIN Lookup?
A  VIN number check will tell you a lot about your ride as the Pontiac VIN numbers are in groups and numbers. Each group and number specifies the applicable information about your automobile.
The useful information is continually collected from the manufacturers and updated by the National Highway Safety Administration (NHTSA). It helps to detect car fraud and find out whether the vehicle is legit or stolen.
Besides, the classic Pontiac VIN decoder tells you about the car's assembly and equipment to see if all the parts are original from the firm. It gives you the overall state of your legendary Pontiac and other useful information to protect you from shady automobile deals.
You can learn about your Pontiac car history and repairs to determine the vehicle's safety level before paying for it. Read on to get details of where to locate the Pontiac VIN numbers on your automobile.
Part 2: Where and How to Find the Pontiac VIN?
On first look, most people will see the Pontiac VIN codes as a random set of characters that identify a particular car and nothing more. That's not the case—a VIN code has four parts, with each part determining a set of specific automobile characters.
For example, if the first symbol is 1, it means that the Pontiac got manufactured in the US. The next character is probably the letter G which stands for General Motors Corporation, followed by the number 2, standing for the model's name; here, it's the Pontiac.
These Pontiac Vin codes can be in varied locations depending on which company produced the vehicle. You can find the 17-character Pontiac VIN code visible and without scratches under the windshield on the right side just next to the hood.
Here're samples of Pontiac VINs:
2G2FV22G322111195 — 2002 Pontiac Trans Am Coupe (5.7L V8 OHV 16V), HATCHBACK 2-DR
2G2WS522641117631 — 2004 Pontiac Grand Prix GT2 (3.8L V6 OHV 12V), SEDAN 4-DR
1G2AJ55F467828780 — 2006 Pontiac Pursuit Base (2.2L L4 DOHC), SEDAN 4-DR
5Y2SL65838Z407741 — 2008 Pontiac Vibe Base (1.8L L4 DOHC 16V), HATCHBACK 4-DR
1G2ZA5E02A4126451 — 2010 Pontiac G6 Base (2.4L L4 DOHC 16V), SEDAN 4-DR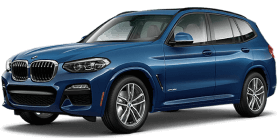 Part 3: How to Decode a Pontiac VIN
Decoding a Pontiac VIN is a piece of cake since its procedure is free and straightforward. You don't need to play Russian roulette the next time you are purchasing a second-hand Pontiac. Below are a few easy-to-follow steps to decode a vehicle in seconds:
Steps to Start Decoding a Pontiac VIN
Step 1: Find the Pontiac VIN codes for the car. Enter the Pontiac VIN into the Pontiac VIN decoder search bar.
Step 2: Go ahead and hit the "decode" button to initiate the search and wait.
Step 3: You'll receive data about the car in a few seconds. You can access it using a smartphone, computer, or laptop.
Part 4: Why Should I Use a Pontiac VIN Decoder?
There are many reasons why you should use a Pontiac VIN decoder. Let's check out what it can provide:
It gives you the make and model of the car.
The vehicle's production number and the year it was produced.
You can know its place of manufacture.
Engine and transmission data.
The car's equipment includes air conditioning, reupholster, windows, etc.
If you're buying a second-hand Pontiac, you'll obtain additional information, including:
Data of the car's previous owner, odometer readings, and archival pictures if they're available.
All repairs records of the car.
You'll find out if the vehicle's manufacturer had once issued a recall of the auto.
Besides, law enforcers benefit from Pontiac VIN decoders since they can identify stolen cars.
Conclusion
In conclusion, the VIN decoder helps you know basic info about your car's model, title, and registration. Therefore, it's essential to conduct a Pontiac VIN lookup when buying a used car to ensure it's in good condition.